Testimonials
At Winchester Motosports, we pride ourselves on the excellent customer service we provide. We invite you to take a look at what our customers are saying about us. After reading our testimonials, you'll see why our customers choose Winchester Motosports as their motorcycle and scooter resource.
If you have had a good experience with our business, please feel free to add your own testimonial as well. Thank you for visiting us today at Winchester Motosports. Contact us or call us directly 540-722-2688 for more information.
The last bike shop you'll ever need.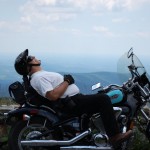 My first ride was a Triumph. Now it's a Honda Shadow because my son gave it to me. When my local dealer closed up I called Carl. They've done nothing else but help me out for anything and everything I need. Their tuneup was better than the Honda guys were doing. What does that tell you?
BEST Cycle purchase experience EVER
Thanks to Carl and Dana and the entire Winchester team. Starting with the quick responses via email, answering any question, to the honest, sincere & seamless out of state transaction that followed in purchasing a consigned motorcycle from them. Simply the single best motor vehicle purchase I have ever experienced. I look forward to going back down and enjoying dinner and a beer with them!!
Thanks again Keith from PA!!
We recently purchased a bike and couldn't be happier! If you are looking for a new bike, gear, or service look no further than Winchester Motosports! Carl and both Mike's are awesome, I will not go anywhere else.
Kudos to Carl and Mike for the exceptional customer service. I informed them of what I was looking for; provided my contact information, and was called immediately when a bike fitting my description arrived. Upon taking the bike for a test ride I was not able to get the bike to shift from second to third. When I informed them of the problem they determined due to my riding habits the shift lever was adjusted too low, thus interfering with proper shifting. Once the shifter was adjusted the issue was corrected, and I made the purchase. Upon leaving their facility I felt as if I had been treated like a King for the entire two hours. Great experience!
"I haven't made a purchase yet but I am excited to be a patron of Winchester Motosports. Carl gave me GREAT info on scooter-buying and he had absolutely 0 agenda. His only motive is selling quality products and offering great customer service!"
Kadey W.
"Carl and his staff are the highest quality people and saved my bacon during the final day of a 2,000 miler when I got stalled out on 81 in a super soaking downpour 250 miles from home. My buddy almost bought a consignment and I would go here from NYC to buy my next bike. A great choice of many types from a dozen years in stock at really decent prices compared to my locals- Thanks again!"
BD K.
"Too bad Google Reviews only have a maximum rating of 5 Stars because Carl, Mike, and the entire team at Winchester Motosports gave me 10 Star treatment in a tough situation. I had been in a real storm & waterlogged to a stall on 81 about 22 miles north of their place and the Progressive Ins breakdown operator put me on conference call with Carl. I was 250 miles from home and it was about 2pm. He made no promises but said bring it over and went the extra mile to get me rolling again in a couple hours. It was a great experience and we got to view their unreal quality consignment bikes that went back 12 years with low miles and in beautiful condition, mostly Triumphs but a few others as well. Also lots of bags, helmets, shirts. You all in the WVA/VA/MD area are lucky to have these folks near you. Thank you once again for going above and beyond for a stranger-"
David K.
"I've purchased 3 bikes from Carl so far and look forward to dealing with him again. He's a pro."
Richard A.
"The staff at Winchester Motosports are extremely courteous, knowledgeable, and willing to go the extra mile for your business. From detailed info. on their products to bending over backwards for you to ride away on one of their products, these guys are the best! Carl and Co. are the reason I purchased my new Victory here and the reason I chose Victory over other brands. I HIGHLY recommend Winchester Motosports."
Jay K.
"I found a 1985 Honda Interceptor on Craig's List that linked me to the Winchester Motosports website. When I called them, they were incredibly pleasant and polite. Both mechanics that I met were very knowledgeable and attentive to their work. Carl and his staff went out of their way to deliver my bike to Warrenton, VA. I would recommend his shop to anyone looking for well cared for bikes and a courteous staff to do business with. Ed Castro"
Edgardo Castro
Mr.
"I rode my FZR 600 from FL i found myself needing a tire when i got into west vergina. My buddy recomended this shop with high confidence i took his advice and glad i did. Not only did they help me out of a jam but they was very nice. I felt like we were family . I recomend anyone to visit their establishment. They had some beautiful bikes. Great service. I dont care if i live in FL if i need to order tires or parts they will be my first pick. Just one time walking in their door and thats all it takes. Thanks for the help greatly apreciated. Expect when i need tires you will get a call."
Jeep Hoffer